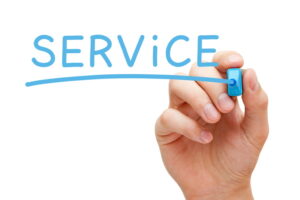 Maintenance for your AC is like training before a marathon. When you get a yearly tune-up for your air conditioner, it is going to help prepare it for the hard work to come in the summertime. And, much like training for the race, maintenance prevents additional harm to your system.
If you haven't scheduled an appointment for your air conditioner maintenance in Cincinnati, we'd love to explain why now is a great time to do so. Read on to learn more about the benefits of scheduling your system maintenance today so you can keep cool in the months to come.
5 Reasons to Get Your AC Maintenance Now
There is more than one reason why maintenance, especially maintenance done before the heat arrives, is going to benefit you. Here are the best reasons to book your appointment today:
It ensures better system efficiency: Regular, yearly maintenance helps your air conditioner keep a majority of its original energy efficiency throughout its lifespan. Rather than losing 5% of your efficiency each year, you'll enjoy an AC that maintains up to 95% of its original efficiency level!
It helps provide better cooling: A well-maintained air conditioner is going to be able to cool your home much more effectively. Things like dirty build-up and loose parts that would otherwise hinder the cooling process are addressed during maintenance so that they can't cause trouble.
It reduces the risk of repairs: Those problems that are addressed in maintenance are also prevented from escalating into full-blown repair needs too. For example, a dirty evaporator coil that is cleaned won't have a chance to develop a layer of ice and sustain extra damage. Maintenance prevents up to 85% of the repairs your AC system might need over the course of its lifespan.
It extends the system's lifespan: Speaking of the system lifespan, maintenance can also help your air conditioner last longer. A system that gets a tune-up each year will last longer than one that gets only occasional maintenance. This can be what helps you enjoy your AC for up to 15 years before needing a replacement.
It prevents delays and long wait times: Last but not least, we want you to know why getting your maintenance appointment scheduled now, rather than waiting a few more weeks, is in your best interest. Getting maintenance done before you need to regularly rely on your AC is going to help make it easier to get your preferred day and time slot, help ensure that you won't be without the use of your AC when you need it most, and will help prevent the possibility of having to wait for a longer amount of time for your technician.
If you are looking for a reliable team to take care of your air conditioner tune-up this year, you can end your search with us. We have proudly served the Cincinnati and Tri-State area since 2010 and our expert reputation speaks for itself.
Schedule your AC maintenance service with JM Mechanical Heating & Cooling. We are the F.A.R.E. company: Fast, Affordable, Reliable, and Easy to work with.