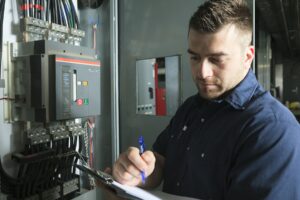 Your electrical panel can only handle so much. When it reaches the limit, you can run into problems that signal it's time for an upgrade. We're going to run through some of those with you right now.
We don't want to scare you, but overloading your electrical panel comes with risks of major appliance damage, an increased risk of fires, and an increased risk of electrocution.
That's why you need an electrician in White Oak, OH to handle your electrical panel upgrade. Let's talk about the signs that it's time for an upgrade.