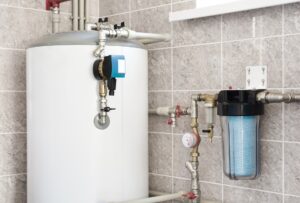 That water heater has served you well for years, but now it's showing signs of age. They're not cheap to replace by any means, so you want to repair it and get as much life out of it as possible. Anyone would.
But is that the best idea? There's no way to tell exactly how much a repair will run you through this blog post. Only water heater repair in Middletown, OH can help with that–when certified technicians come to your home and test it. But we can help you get a decent scope of reference before you call anyone.
Here's how you can tell if your water heater is worth saving or if it needs to be replaced.