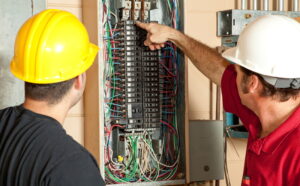 What would happen if one electrical appliance suddenly got a flood of excess energy to it? The result would likely be a lot of damage. On the other hand, too little or no energy reaching a certain appliance can result in a system that doesn't function at all.
These examples may be general but they offer a clear view of the importance of your electrical panel. Your panel is responsible for the distribution of electricity throughout your house. Without it, nothing would function properly.
So what happens when your panel isn't working right anymore? Chances are high that electrical panel issues are an indicator that you need to schedule panel repair or replacement electrical services in Cincinnati, OH.