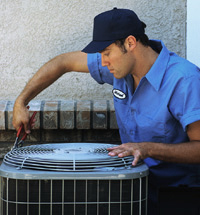 Keeping your air conditioner in the best possible condition should be a priority whether you are heading into summer or about to wrap up. After all, random heatwaves are a thing, especially with the wild changes we've been seeing our climate exhibit.
What's more, keeping your AC in good condition will help keep your budget more stable, which is especially important in the face of inflation.
We want you to take a moment to think about how well your air conditioner has been working lately. And if that thought worries you, then we need to talk! Our team can help you with just about any AC repair in Loveland, OH that you might need.
Read on to learn more about how we can help your system so you know when to reach out.