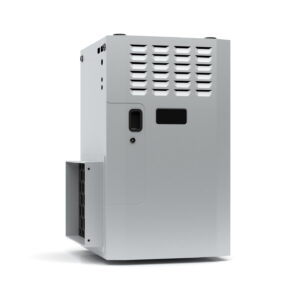 Your heater has habits. It kicks on around the same time every day, runs for the same length of time, and you have no complaints. But sometimes those habits can be interrupted.
Your heater isn't broken, but something isn't right. You could have some uncommon issues causing havoc within your system that aren't completely obvious from the outside looking in.
They lead to heating repair in Cincinnati, OH,, and they're the last problems you would expect.
Rodents and Critters in the Ducts
It gets cold during winter. Rodents and small animals seek refuge from the chilly conditions, and your ductwork is the perfect place for them to find salvation.
It's not terribly difficult for them to slip their way into your vents, but sometimes they don't know how to get out. So one of two things happen:
They crawl around your ductwork, causing major air leaks.
They die, resulting in a horrible stench through your vents.
We can all agree that either situation is bad. When they eat scratch up your ductwork, the holes can be pretty massive. They may even create multiple holes throughout different duct lines.
The result? You feel like your heater isn't doing its job well enough, and the heater has to work harder than ever before. Less warm air reaches the vents, which means it takes longer to heat up your home, and your heater runs for an unnecessarily long amount of time.
All that wear and tear wreaks havoc on your heating system. While we're on the subject, rodents can also get closer to the source of the heat and chew through wiring.
Water Damage
Water might be the last thing you think of when you imagine heater problems, but it's a bigger threat than anyone truly realizes. If there's any level of water damage near your heater, it can result in issues for the electrical components of your heater.
We all know that water and electricity don't mix, so when water seeps into the room or area where your heater is located, it can result in short-circuiting, tripped fuses, and even pose a fire hazard.
Air Leak (Not in Your Ducts)
Did you know that air can leak in other areas than your ducts? The highest point of air pressure in your system is actually located in the cabinet.
This is the same for all heater types, whether it's heat pumps or furnaces. While your heater is engineered to handle this air pressure, it's still a powerful force that can eventually win the battle against manufactured components, no matter how high quality they are.
Fortunately, these don't often result in major damage–just leaking air that impacts how your heater functions. During a maintenance appointment, your HVAC technician will spot this problem and bring it to your attention.
Uncommon and Uncovered
These may not be the most common problems you'll run into with a heater, but now that you know what to look for, they can't hide from you any longer.
It's important to contact a professional technician to help diagnose and deal with your heater problems. From safety to speed and quality service, these uncommon issues aren't DIY-friendly. Fortunately, we have you covered.
Contact JM Mechanical Heating & Cooling today to schedule heater repairs and uncover the uncommon reasons that your heater ran into trouble in the first place.