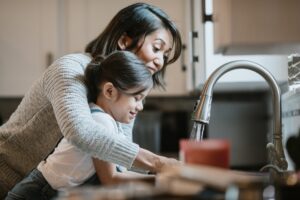 Your water heater is reliable, right? Well, it is most of the time. Eventually, it'll run into problems just like every other machine in your home will, but it begs the question: what problems will pop up?
Getting water heater repair in Hamilton, OH and allowing a professional to handle the job is the best choice every time, but just to make sure that there actually is a problem with your water heater, you can use this list of common repairs to inspect it for yourself.
Power Issues
This seems a bit simple, but bear with us: check your water heater to see if it is still recieving gas. If it's electric, double-check the circuit breaker. Sometimes it can trip the breaker if there's a slight surge.
If you're sure there's no power going to it (evident by the fact that it's not turning on), a professional may need to diagnose the problem to see what's really wrong with it. Fingers crossed that it's a quick fix.
Internal Thermostat Problems
Inside your water heater, there's a thermostat that reads the water temperature. This is so it knows when to stop heating the water, otherwise, it runs too hot and can burn you when it comes out of the faucet or a shower head.
If the thermostat is broken, you'll know by too-hot water, or by the fact that it just stopped working entirely. This isn't a DIY type of problem: you need a professional to handle the situation.
Really High Water Pressure
Inside your water heater, you have something called a TPR valve. It detects water pressure so it can help regulate it. If the pressure rises too high, the water heater shuts down completely.
That is, if your TPR valve is still working. If it fails, that pressure continues to build and create a serious hazard. This can cause your water heater to explode (and a quick five-minute YouTube search for water heater explosions will show you just how dangerous that is).
To be crystal clear: do not attempt to fix this problem on your own. Contact a professional for an emergency visit. This isn't something that can wait.
Your Ignition Failed
Gas water heaters use an electric ignition source. That means it requires electricity to ignite the flame. That flame is then detected by a flame sensor.
An ignition "failure" may not actually be the ignition source's fault. It could just be a dirty flame sensor. When this tries to detect the flame and there's nothing to be found, it shuts down.
Cleaning the flame sensor should be enough to remedy the situation, but if that's something a professional can handle it for you.
Never Wait on Water Heater Repairs
You use hot water every single day. It's imperative to your health. It's not like an air conditioner in winter that can wait for repairs. Don't hesitate–make the call today and we'll help you get your water heater back up and running before you know it.
Contact JM Mechanical Heating & Cooling today to schedule your next water heater repair as soon as possible.