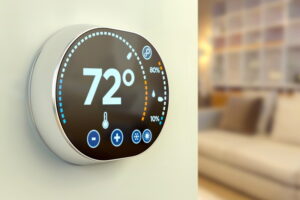 Your thermostat is the piece of technology that allows you to control your air conditioner and heater. Without it, these systems would be useless, no matter how efficient or effective they were meant to be, simply because there would be no way to run them.
If you have an air conditioner or heater in your home, you have a thermostat. But if that thermostat is unreliable or barely operates, it is going to have a negative impact on your comfort and your energy efficiency.
If you are wondering whether or not you need a new thermostat, read on to learn more about the warning signs to watch for.