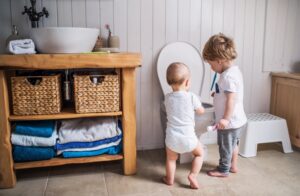 There are few systems that get more abuse than your home's plumbing during the holiday season. We aren't saying anyone sets out to be rough with their plumbing! But this is a time when we see more large gatherings, heavier use, and more mistakes occur in most homes throughout the area.
The last thing you need is a stopped toilet or leaking pipe ruining your family dinner. That's why we want to help you out by helping you prepare.
After many years in the industry, we've seen what can happen during the holidays. With that knowledge, we put together some helpful tips to hopefully allow you to avoid some of the common issues that occur during this time of the year.